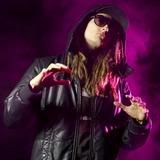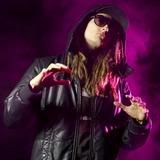 Funkmaster Rico Tubbs A.ka Dj Infecto started with a boom 2002 on Menu music when the debut p-funk inspired fartbass anthem 12" "Flashlighter" was released. a song thats stil on my sets :)
His tracks incorporate hip-hop samples, fidgety wobbling basslines, bmore, ghetto tech and lots of heavy bass.
watch out for the release of the remix album of knuckle sandwich! with some of the tracks being on the mix, im sure u can spot them ;] - also hes new release coming out on herve's cheap thrills - hip rave anthem!
here is hes latest mixtapes;
Rico Tuubs - 2009 Mix
1.Mr.Oizo : 2 it takes
2.MSTRKRFT : Bounce (A-Trak Remix)
3.Goshi Goshi : Lockshot
4.Human Resource : Dominator (Herve Remix)
6.Nadastrom : Pussy
7.Klaus Hill : Rock The Disco
8.Armand Van Helden : Shake That Ass (Edit)
9.Rico Tubbs : Ghetto Funk Baby (Jaksaw Remix)
10.Calvertron & Wonk : Breakdown
11.Rico Tubbs : Hot Girls Dope Boys (B.Rich Remix)
12.Tittsworth : Tear The Club Up (Bird Peterson Remix)
13.Rico Tubbs : It Gets No Better (Udachi Remix)
14.Kidda : Under The Sun (Herve)
15.Rico Tubbs : Hip Rave Anthem
16.The Killers : Mr.Brightside (Bass Weazal remix)
17.Feed Me : The Spell