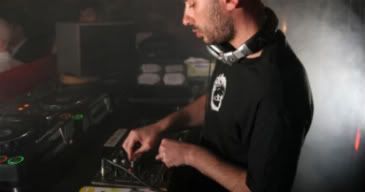 riva starr just droped a new mix for the made to play podcast series- the first one was done by oliver $- this mix is the same as the one he just made for BBC radio1 as well incase u wanted to check out that one!
if u dont know riva starr hes a italian producer based in ghettotown london, he used to be a breaks producer under 'dj madox'.
you can check out loads of upcoming tracks hes realasing on this mix, especially watch out for hes bootlege of fatboy slim - rockafella skank!! amazing.
to come within the next months are releases on get physicals sublabel 'kindisch', as well as hes brand new label 'snatch'.
Riva Starr - Made To Play Podcast
Tracklist:
1) Riva Starr - La Conga
2) Riva Starr - Freedom
3) Riva Starr - Squash + Winx - Don't Laugh
4) Riva $ Vs. Nick Cave - Black Betty
5) Riva Starr - Snatch!
6) Riva Starr - I Jack U
7) Riva Starr - Maria
8) Radioclit - Secousse (Riva Starr Remix)
9) Malente & Dex- Hyperactive- Riva Starr rmx Feat. Jammer & Frisco
10) Riva Starr – Jack My Bell
11) FatBoy Slim Vs. Riva $ - Rockafella Star
12) Riva Starr – Riva's Snake (Bart B More Remix)
13) Funkagenda - Afterclub (Riva Starr Remix)
14) Stefano Miele - Kewok (Daniel Haaksmaan Remix)
15) Diplo Wassup Wassup' feat Rye Rye (Bart B More Remix)
16) Daniel Haaksmaan - Who's Afraid of Rio (Riva Starr Remix)
17) Mescal Kid- Magic
18) Rhumba Macumba voice tool
19) Oliver $ - Funk Mundial