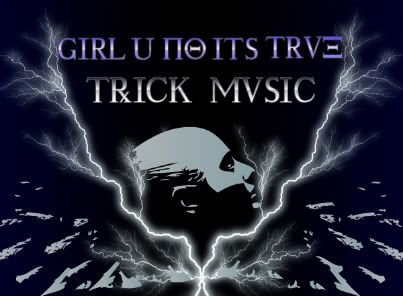 volume 3 of smokey sundays is here!
smokey sundays are smokier than ever as we give u girl u know its true (gunit) in da mix!
u know to expect only quality mixtapes from smokey sunday and this is no exeption ;]
this mix is filled with juke beats, classic ghetto trax and old school electro! great booty mix to get u moving in your room (or in your bed if you're sick like me :(
also look out for a original track of hes 'tender touch' exclusive for the mix!
a great track with mellow synths over a nice baltimore beat mixed with congos & bongos!
check out his dope blog as well: fantasyrag.blogspot.com
Girl U No Its True - Smokey Sundays -Vol.3- (Trick Mvsic)
Tracklist
1. Breakfast - DJ Sega
2. Wellness Is Wild (Dikulous' Zulu Remix) - Goon & Koyote
3. You're Mine - Reese
4. Cool J Trax - The House Gang
5. Radiance - C.L.A.W.S
6. F*** Me On The Floor! - DJ Deeon
7. Superior Race - Dopplereffekt
8. Searchin' - 33 1/3rd Queen
9. Belle Isle Players - Starski & Clutch
10. House Train (London Mix) - Risse (Steve Silk Hurley)
11. Tender Touch - GIRL UNIT
12. Shake It Baby - DJ Assault
13. Pump Your Face - DJ Deeon
14. Basstronic - DJ Unknown
15. In The Club Before 11 O'Clock - DJ Rashad
16. aahshlookatdatbihertraxlookinfup - DJ Pierre
17. ? - DJ Kantik
18. 100% Dissin U - Armando
19. Kitty Kat - Goon & Koyote
20. I Hope It's You (Juke Mix) - DJ Deeon
21. JJ Tribute(Primitive Version) - Asha
now go add homeboy and show him some lovee over
here
peace!